Best iPhone Apps for Travelers
If you are a frequent or a non-frequent traveler, chances are that you need an application or two to get your things done. The iPhone has plenty of those made for people like you so you might want to take a look at some of these. The applications are very useful and some can be a necessity to frequent travelers too. So, be sure to check these applications that we highly recommend for travelers.
The best amongst the pack is KAYAK. It is an application which has a lot of features built into it. If you need to search for a hotel, car or even a flight ticket, you can rely on KAYAK to do it. In fact, there is also a built-in flight tracker for KAYAK as well. This means that should there be a delay or a change in time, you can rely on KAYAK to get the updates. There is also a pro version of KAYAK that will give you access to airport terminal maps. However, for most people, the free version is more than enough.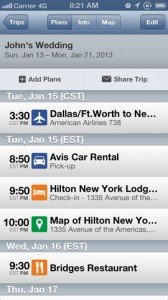 Another application that comes highly recommended not only by us but from other frequent travelers is TripIt. It makes use of the cloud to synchronize your itinerary throughout your devices. This means that if you have an iPad or an Android device with TripIt installed, you can see any updates through those devices too. We highly recommend TripIt because it does most of the things for you. It can create your itinerary by emailing your confirmation email to its email address. Then, it will update your devices with your traveling plan. TripIt is available for free, just like KAYAK.
For those that will be going to countries covered by Yelp, then you definitely need to get this iPhone application. This is because Yelp is one of the most comprehensive review applications you can ever get. It allows you to search for nearby businesses with regards to your need. Should you need to search for a nearby restaurant or banks, you can turn on Yelp and it will help you find your way to the nearest one. You can also make reservations on a particular restaurant through this app too.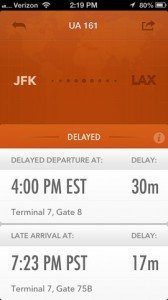 CNN highly recommends this app and we do too. This is because for what it is worth, Gate Guru simply works. You can get real-time flight status information, push notification to your device about your flight information and many more. In fact, Gate Guru can even recommend which amenities you should go to in the airport that you are at. Gate Guru integrates itself with TripIt and KAYAK itineraries which mean that you should be getting yourself covered in all sides.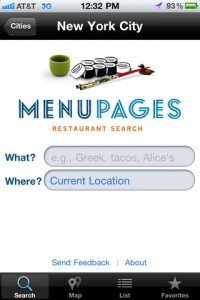 Last but not least, we have MenuPages in our list. This application has a database of restaurant menus along with the price. It currently works with major U.S cities although it is opening up for more by the day. While you cannot look much at the review, you can have a good idea as to the cost of dining in a particular restaurant.