Tumblr Review – A neat iPhone and iPod app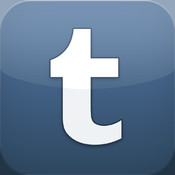 Our rating:
By: Tumblr, Inc.
Version #: 3.2.1
Date Released: 2012-11-10
Developer: Tumblr
Price: 0.00
User Rating:
Tumblr is a popular free microblogging and social networking site. Since its launch in 2004, one of its major selling points has been the remarkable ease with which you can post stuff on your Tumblr blog, otherwise known as a tumblelog. The platform of Tumblr is such that it enables you to post various types of media effortlessly. Among the kinds of posts supported are photos, quotes, videos, audio files, links and, of course, regular text. And although Tumblr is mainly a microblogging site, its platform supports long-form posts just as well.
Another nifty feature of Tumblr is its social networking aspect, which lets you take part in a rapidly growing community of tumbleloggers. You can 'follow' other members of the site, 'like' the posts that you find interesting, and 'reblog' the ones that you like to repost and add commentary to.
But, in my opinion, what really sets Tumblr apart from other similar sites, namely, Posterous and Soup.io, is the keenness for great visual design that the Tumblr staff has consistently shown. Its interface is well-polished, to say the least, and the custom themes available from the Tumblr Theme Garden are all great visually. And it delights me to also find evidence of that same keenness in the official Tumblr iPhone app.
The Tumblr app consists of three sections: Post, Dashboard, and Settings. The Post section is quite self-explanatory. From here you can publish a new text, photo, quote, link, chat, or an audio clip recorded directly on your iPhone. HTML tags are supported so you can add text formatting to your posts. You can choose to publish your post right away, save it for later, schedule it, or post it privately. Options to add tags, let people 'answer' your question (if any), set a custom URL for your post and send a Twitter update containing a link to your post are also included. Practically all posting functions that are found on the Tumblr site are ported to the iPhone.
The Dashboard section is where you can view updates from the people you follow on Tumblr. Think of it as a feed reader, only it shows the latest posts from your Tumblr friends. You can 'like' and reblog these posts as well as view the notes (which show who has liked and reblogged it) from within the Dashboard. Have patience, though, liking posts and loading the notes take a bit more time than they usually do on a desktop browser. A built-in web browser is also included to accommodate any link that you click on the Dashboard, so you won't ever be lost.
The Settings section is mainly for account validation and for choosing whether you want to start in the Dashboard or in the Post section upon launch of the app. A link to sign up for a new Tumblr account, if you still haven't got one, is also provided.
Like I said, the Tumblr iPhone app is suggestive of Tumblr's dedication for smooth and beautiful design. The metallic blue color scheme of the app is easy on the eyes and the posting and dashboard interface is easy to use. If you're on Tumblr and you have an iPhone or iPod touch, there's no reason you shouldn't have this app, a pity there's no iPad version! But for iPhones and iPod Touches it's easy and it's excellent. Did I mention it's free? 
Quick Take
Value:High
Would I Buy Again:Yes
Learning Curve:Low
Who Is It For:For people who are active on Tumblr.
What I Like:The excellent interface.
What I Don't Like:There is considerable lag when liking posts and loading notes.
Final Statement:The best way to check and post on Tumblr on the go.
Read the Developer's Notes:
Follow the world's creators.

- Post anything: Share photos, video, quotes, chats, links, and text.
- Multiple blogs: Seamlessly manage all of your blogs.
- Advanced controls: Save drafts, queue posts, and more!
- Messages: View and reply to messages.
- Easy camera access: Swipe the compose button up!
- Offline support: Post, like, reply, and reblog even when you're not connected!
Article By Andi
aldrin has written 128 awesome app reviews.